We believe that stronger leaders create stronger organizations and through them, healthier communities are realized.
For Nonprofits
Nonprofits are welcome to request an HCA Healthcare-affliated board member. The request process begins with the submission of information about the organization and its specific board needs.
Request an HCA Healthcare-affiliated board member
---
To develop stronger nonprofit leaders, the HCA Healthcare Foundation trains and supports HCA Healthcare-affiliated colleagues to serve on nonprofit boards of directors.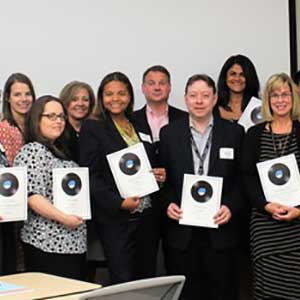 OnBoard Training
Each year, the HCA Healthcare Foundation provides Nashville-based colleagues with the opportunity to improve their skills through OnBoard Training. Through OnBoard Training, colleagues learn about board roles and responsibilities, strategic planning, financials, and fundraising in order to be an effective and positive nonprofit board member.
---
CONNECT: HCA Healthcare Foundation Forums
The HCA Healthcare Foundation Forums hosts quarterly opportunities for HCA Healthcare supported agencies and HCA Healthcare board members to gather together and discuss community and nonprofit needs.