We believe that stronger leaders create stronger organizations and through them, healthier communities are realized.
Request an HCA-affiliated board member
To develop stronger nonprofit leaders, The HCA Foundation trains and supports HCA affiliated employees to serve on nonprofit boards of directors.
We do this in three primary ways: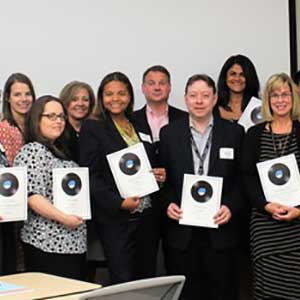 OnBoard Training
Each year, The HCA Foundation provides Nashville-based employees with the opportunity to improve their skills through OnBoard Training. Through OnBoard Training, employees learn about board roles and responsibilities, strategic planning, financials, and fundraising in order to be an effective and positive nonprofit board member.
---
Matching Gifts
HCA strives to support HCA employees in their leadership roles as nonprofit board members.
In addition to matching gifts provided by HCA's Caring for the Community, corporate employees serving on nonprofit boards of directors are eligible for a $500 annual matching gift to the nonprofit organization they serve. Employees can visit CFC on Atlas Connect to learn more.
---
CONNECT: The HCA Foundation Forums
The HCA Foundation Forums hosts quarterly opportunities for HCA supported agencies and HCA board members to gather together and discuss community and nonprofit needs.